For

EMERGENCY

After Hours Service or Parts
Call 905.265.1775
Service Calls
Everything we need to get youstarted:
Step 1) Your email including business name and phone number. The location of the job and site contact info, equipment type and mechanical problem.
Step 2) We contact you to schedule the service call and finalize the scope of work. Click HERE to get started
Service representatives for:
Electric Motors
Supplier - We supply a wide range of electric motors used for pumps and fans. We inventory a range of fractional Hp motors, and offer same or next day delivery on most motors from 1 - 100 Hp.
Applications - Booster sets, circ-pumps, fire pumps, condenser pumps, cooling towers and a wide range of air handling units.
Manufacturers - WEG service representatives, Baldor, Leeson, Brooks Crompton, US Motors, Max Motion, Mitsubishi, GE, Marathon, Dayton, Emerson and many more.
On-Site Services - Bearings, end bells, installation and removal, diagnostics, drive programming and laser alignments, Click HERE to set up a service call.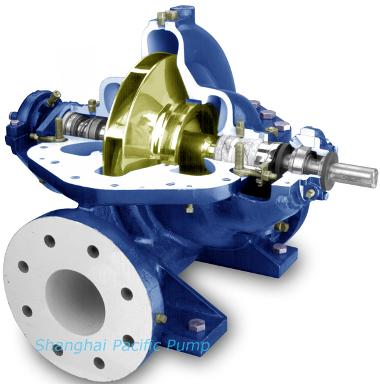 Pumps
Motiontech has built a reputation on our knowledge of, and our ability to service centrifugal pumps. As an authorized Armstrong dealer we are able to offer competitive pricing and unmatched service quality.Our business is focused largely on providing mechanical services for pumps used in commercial and industrial applications. We specialize in circulation pumps, end suction, submersibles, split-coupled, vertical and horizontal split cases, bearing assemblies, PRV's, roll seals, check valves, triple duty valves, fire pumps and more. Set up a service call or let us provide you with a quote today.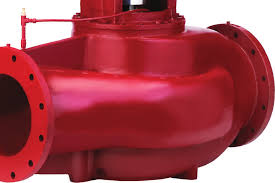 Cooling Towers/Air Handling Units (AHU)
Preventative Maintenance - Our service technicians provide valuable insight to the mechanical condition of all components of the air handling unit. They don't simply add grease and move on; they inspect bearings, shafts, belts, sheaves, environmental conditions, and motor performance.
Servicing - We can replace bearings, belts, sheaves, blowers, motors and we provide laser alignments on anything from cooling towers to AHU's. We also schedule after hour service calls to accommodate for specific day time demand levels.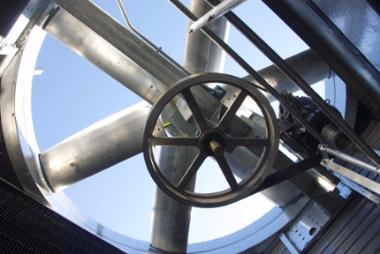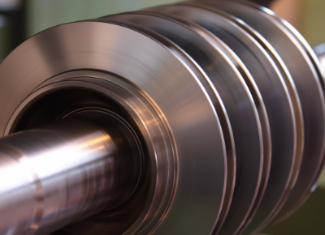 Dynamic Balancing
Although many mechanical companies agree balancing a pump improves its performance, not many of our competitors have the ability to do this type of work in-house. That means even if they go the extra mile to balance all of the rotating components, it ends up costing you much more time and money.
So how will dynamic balancing impact you? Well, an out of balance pump can cause a range of deficiencies in a system which can lead to over all failure of pump components. Failures include ware on the throttle bushing, mechanical seal, stub shaft, impeller, coupling and even motor bearings. When we repair pumps for our customers we balance the entire rotating assembly, which ensures the pump runs as intended by the manufacturer. Let us show you.
Machine Shop
Karl Knack has twenty eight years of experience as a machinist, and he has been a part of the Motiontech team for nearly a decade. By working closely with manufacturers he is able to understand their needs; he makes a point of completing tasks to specification the first time, every time. His knowledge as a machinist/tool and die maker provides Motiontech with a dynamic advantage over competitors, and it offers our customers precision craftsmanship on every job.
Our full service machine shop gives us the ability to fabricate a wide range of mechanical parts with exceptional precision. We specialize in electric motor modifications including electrical box conversions, shaft repairs or alterations, end bell restoration, re-winding and power stool mill-work. Pumps are designed to operate within a range, or more specifically on a curve. This is why we trim and balance impellers to precision specifications and meat manufacturers standards. We also fabricate and repair shafts for a wide range of air handling units including cooling towers; used in residential, commercial and industrial applications. Drop by our shop with your damaged equipment and let Karl do his thing.
Booster Sets
On-Site services - We can remove and replace complete booster sets, repair damaged mechanical components, or install drives. Our technicians are up-to-date with current advancements in booster set technology, and experienced in servicing aging equipment as well.
Installation - By working with manufactures and builders we can coordinate the complete installation and commissioning of a wide range of booster sets. We can assemble each individual component of the booster set and test performance to ensure all standards are met before arriving on site..
Start-ups - As both Armstrong and Grundfos service representatives, we commission booster sets and ensure all key components are to code. Set up a start up date now.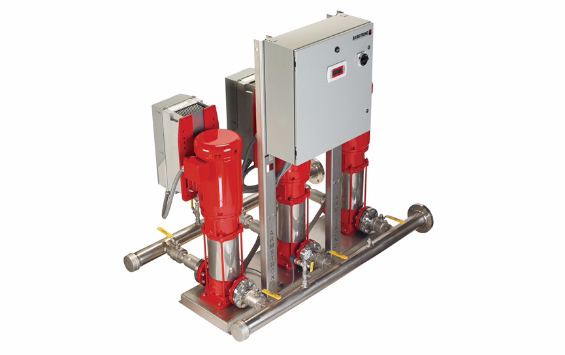 Parts Department
We have a stocked showroom to better service our walk-in customers. We inventory a FULL range of pump parts, bearings, belts, gaskets and more.Have your service technicians visit our shop in Vaughn, and we will make sure they leave fully prepared for their next call. Just give us a call before stopping by so that we can make sure your order is ready upon your arrival. We except visa and debit payment as well as purchase order. If you have a question about a product just drop us a line.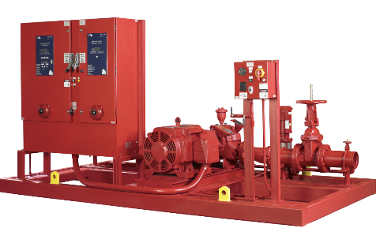 Fire Protection
Start-ups/Commissioning - We provide commissioning services for fire protection start-ups on behalf of Armstrong and Grundfos.
Servicing - Our service technicians will repair fire pumps on site or return them to our shop for repair. We understand the importance of fire protection and we do our best to have this type of equipment back in operation immediately. Packed pumps or mechanical seals, our staff is trained and focused on keeping your people safe.
Conversions - Retro fits and modifications are available
Heat Exchangers
Servicing - We repair heat exchangers on behalf of manufacturers and as sub-contractor for a long list of reputable companies within the mechanical and construction industries. We service sensors, gauges, gaskets and plates on site and after hours.
New Installs - Motiontech will assemble heat exchangers on site or in-house and ship direct. Our technicians are fully trained on heat ex-changers and years of experience means the job will be done right the first time.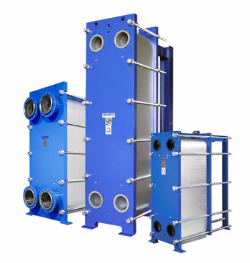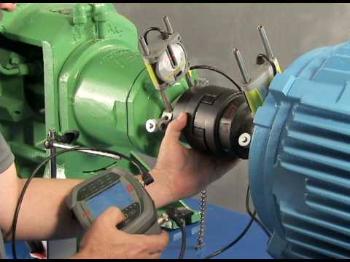 Laser Alignments
Pumps:
Even if a pump is repaired or maintained as specified by the manufacturer, if it is out of alignment with the motor then failures are more likely to occur. Common failures include worn or damaged couplings, shafts, seals, pump bearings and motor bearings. Our laser alignment tool is specific for coupled pumps, and it allows us to square an electric motor to the rotating components of the pump. This means that along with a dynamically balanced pump, your equipment is perfectly aligned and square. This type of service assures both the motor and pump components operate smoother and have fewer, less frequent mechanical failures over time.
Fans:
Any belt driven fan requires alignment of the fan and motor sheaves. Without an accurate alignment rotating components begin to wear and eventually fail. We laser align every fan we work on provided there is enough space between the sheaves to do so. Misaligned sheaves cause wear and tare on belts, bearing and sheaves, combined this with belts that exceed tension requirements and you could be facing catastrophic failures. Let our service technicians prevent all of this from happening before it does.